Our comprehensive approach to communications is powered by team collaboration.
Our approach to communications is unique, but all it takes is a look at the makeup of our leadership to understand why we work the way we do. Yuit's partners represent different professional skillsets: an award-winning artist and designer. A quick-witted video producer. A sharp-as-tacks strategist. And a creative writer, idea man and campaign mastermind who is inwardly cringing at all the cliches we just crammed into this paragraph.
The way we work as an agency is an extension of the partnership at our core. We have no place for traditional silos or strict delineation of responsibilities. Everything we do is an exercise in collaboration, and the result is left-brain-right-brain melting pot that serves up great ideas that work. Yuit isn't personality-driven, profit-driven, tech-driven… we're just driven. To do work that matters. To create beautiful things. To make a difference in our community. And to hit home run after home run for our clients.
We combine technology, creativity, and strategy for your business to conquer your communications goals and seize new opportunities. Our list of services includes:
• Strategic Planning
• Public Relations
• Brand Reputation and Management
• Branding
• Advertising
• Direct Marketing
• Event Marketing
• Social Media Management
• Content Creation
• Web Design and Development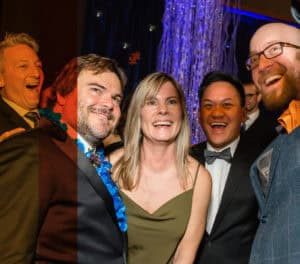 The Yuit team continues to exceed our expectations with their fresh ideas and ability to tell our story with beautiful creative.
Yuit Comms has transformed our ads, newsletter and annual report into beautiful tools that tell our story as a corporation and our achievements as a proud people.
The Yuit Comms team is always willing to pull all stops to accomodate our crazy deadlines.