The Yuit Difference
From the moment our partners came together to establish Yuit, there was one thing we all knew clearly: We were not interested in business as usual. The traditional agency silos, the moat between creative and client services, the one-way conversations – it all had to go.
When we founded Yuit Communications, we sat down with our wish lists – all the things we said we'd do differently when we were in charge – and built a business around them.
Our clients are our partners.
Our team is your team. That's the philosophy at the core of everything Yuit does. We're not just a vendor; we see ourselves as an extension of your organization. We've cut out the layers of process and complex channels of communication that characterize the traditional agency model. You'll talk to your account manager regularly — but also your artist, your photographer, and everyone else working on your campaign. We get to know you and your message, and we handle your reputation with as much care as if it were our own.
Client relationships aren't the only thing we do differently. The traditional advertising agency model divides its personnel into a client services staff and a creative team. At Yuit, we recognize that while dedicated professionals have unique strengths in specific areas, no person is one-dimensional. Our process is collaborative across the agency because we work best when we work together.
Yuit Listens
Regular communication is an essential component of our working relationship, and the most successful campaigns we manage all include set weekly meetings, either in person or via web conference. We go over goals and expectations, discuss upcoming deadlines and new messaging, and check in with analytics and other measurable results to assess our efforts in the field.
Yuit Connects
Yuit Communications delivers the communications strength of a traditional agency without all the overhead, layers of processes and personnel, and inefficiencies. Clients work directly with partners on strategy, concepts, design and development. We immerse our team in your industries and markets so we can be effective partners and good stewards of your resources.
Yuit Respects
We steward your time and resources as if they were our own. Marketing, advertising and public relations are constantly changing with the introduction of new techniques and technologies. We stay abreast of trends and developments in communications so we're always prepared to adapt without losing sight of what really matters: your message.
Yuit Delivers
If strategy is the brain of your campaign, creative is the heart. And just like your actual brain and heart, they can't work independently of one another. Strategy informs the creative message; the creative work pumps life into the campaign. They only work well when they work together. With this method, projects evolve seamlessly and efficiently — and they yield exceptional results.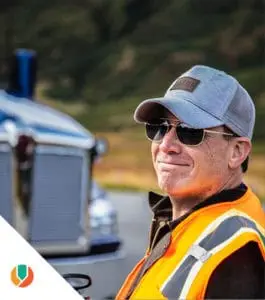 Testimonials
The Yuit Comms team is exceptional. Their passion and creativity show in every project.
Testimonials
Yuit Comms has transformed our ads, newsletter and annual report into beautiful tools that tell our story as a corporation and our achievements as a proud people.
Testimonials
The Yuit Comms team is always willing to pull all stops to accommodate our crazy deadlines.
Let us tell
your story like never before.
Our work.
Comprehensive strategy drives our approach to every piece, pitch and story we produce.
Explore