Yuit Communications, an Anchorage-based, full-service marketing agency, is looking for a PR Director. The agency's PR Director will manage the creation of marketing messages that positively raise the public image of our clients.
Responsibilities and Duties
Work with media outlets to publish timely company information, such as press releases, brochures, and other materials.
Ensure communication strategy is consistent and reflects the organization's strategic vision.
Implement social media strategies and help build and sustain online communities.
Manage relationships with media outlets.
Refine core messaging to ensure organizational consistency in all aspects of communication including development, organizing and education.
Advocate on behalf of the company brand with external stakeholders and the media across all communications channels and vehicles.
Qualifications
Bachelor's degree in communications or journalism
Advertising agency background preferred, but not necessary
Exceptional new business and client facing skills
Communications strategy planning
Crisis communications experience
Senior-level client negotiation/management skills
Strong writing and presentation skills
Experience in growing, managing and inspiring internal teams
Strong leadership and organizational skills complemented by relationship- building management style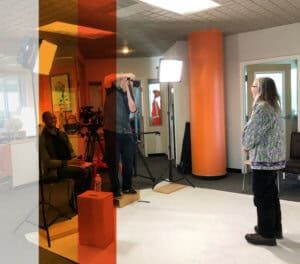 The Yuit team continues to exceed our expectations with their fresh ideas and ability to tell our story with beautiful creative.
Yuit Comms has transformed our ads, newsletter and annual report into beautiful tools that tell our story as a corporation and our achievements as a proud people.
The Yuit Comms team is always willing to pull all stops to accomodate our crazy deadlines.